Why do you run this site?
I remember about 20 years ago watching an adult documentary and they had a segment on it with a transsexual club. At the time I thought it was the coolest thing and I was hoping one day I would be at such a party. Well I had my chance and I still think these parties are the coolest parties I have ever attended. They are much more fun then any regular strip club I've ever gone to. Well since I have a lot of photos and video clips from them, I decided to share them with everybody who was interested. Perhaps someone will stumble across this site who did not know about these parties and decide to attend.
Do they pay you to take those pictures?
Nope. I just enjoy being at the parties and I am very happy that they allow me to take pictures.
Can I bring a camera?
Yes. There are several guys with cameras there. Just don't bring any equipment, like a stand flash umbrella, or anything that you don't hold. There are a lot of people in the club and there is no room for that sort of thing. They do not allow video cameras.
What kind of camera do you use?
Most of the pictures were taken with a Canon PowerShot S230 Digital Elph. The camera has since broke and has been replaced with a Canon PowerShot SD700 IS. Photos starting with the Tranny ER party were taken with this camera.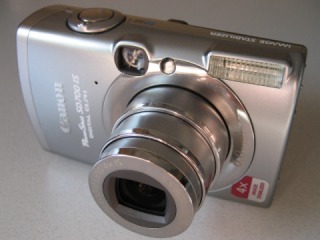 Who is that girl in that picture?
I am in the process of figuring out who the girls are in the pictures. The girls name will appear under the picture when I know who she. If you see that I have an unknown listed and you know who she is, please send me it so I can update the information.
Where can I get information on these parties?
I try to keep the news section updated with Allanah's latest party information. She also posts her party information in a sticky thread at Hung Angels.
Can anybody attend these parties?
Anybody 21 and over with enough money to pay the door fee can get in.
Where and when are these parties?
The parties are in New York City, more specifically Manhattan. The venue changes from time to time and it is best to check the news section to see where the latest parties are.