Welcome to TranssexualParties.com
---
9/7/12

Allanah Starr is back in NYC and will be hosting a special preview event, Tranny Quest, this Saturday at Club Quest. This starts off a new weekly Saturday party, for more information, check out the party flyer: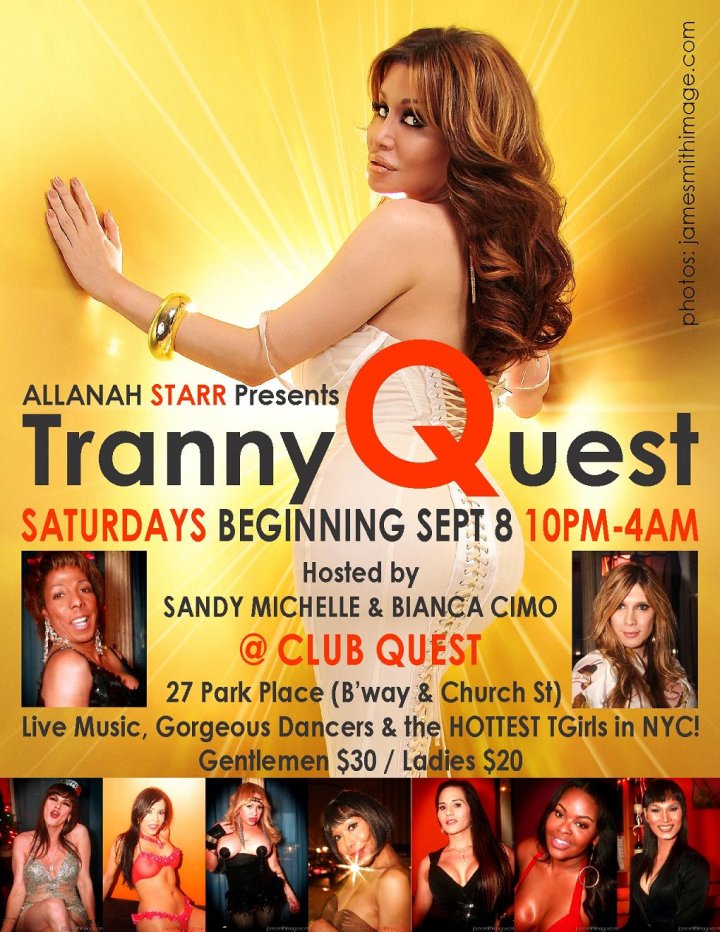 ---
7/15/12

Allanah Starr and the producer of Tranny Strip will be joinging forces for a new reoccurring monthly event: I Love TS. The party will be held on the last Saturday of the month at Evolve starting July 28th. More details in the party flyer: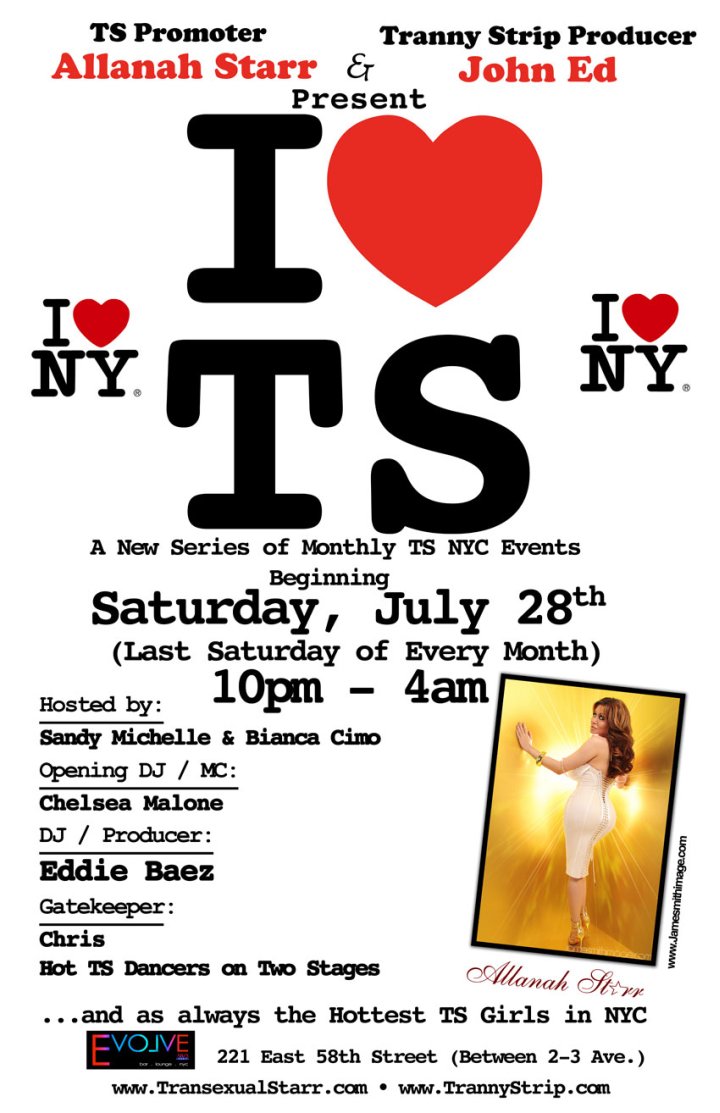 ---
5/22/12

Allanah Starr has announced a new location for her parties, starting June 2nd, "Tranny Toolbox" will be held at The Toolbox, 1742 2nd Ave in New York City. The party is hosted by Bianca Cimo and the grand re-opening will feature the special guest co-hostess Sandy Michelle.
---
4/3/12

After a couple of years absence, Allanah Starr returns to NYC! The Shemale Yum sponsored event happens on Saturday April 14th, the 100th anniversary of the Titanic Disaster. All the information for it is in party flyer: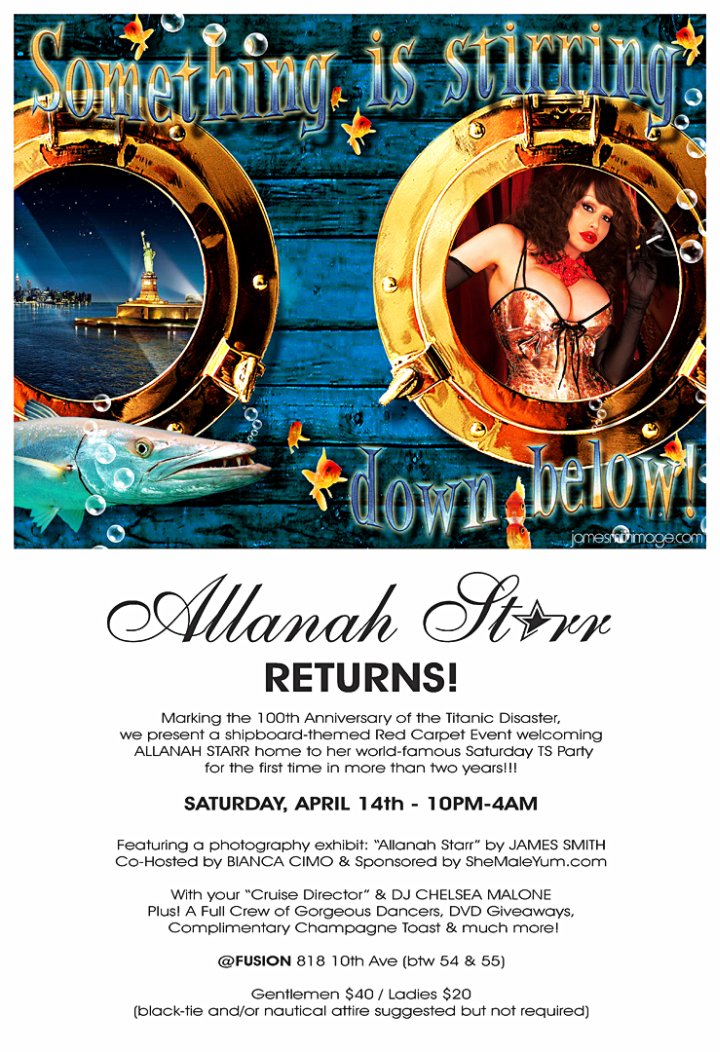 ---
3/20/12

Allanah Starr presents: A Titanic Transsexual Voyage, every Saturday in April at the Fusion Lounge in NYC. Check out the new party flyer for it: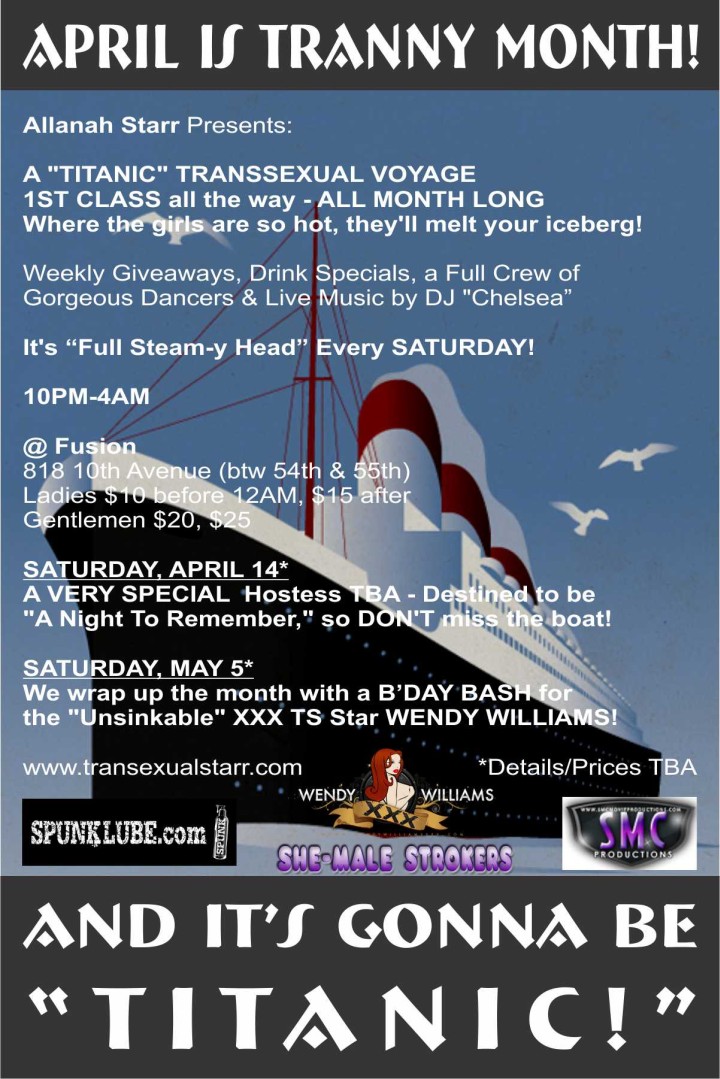 ---